iPhone – UK National Lottery app
One of the things that stopped me doing the lottery was having to endure the tacky TV Lottery show to find out the numbers. It was also a pain trying to find the results either on the Telex pages or in the newspaper. I have now started doing the lottery again because of this app. In fact I won £10 in my first month.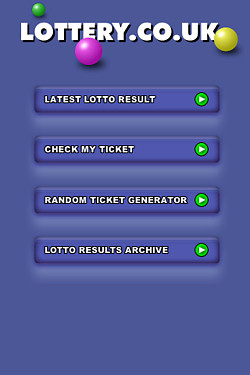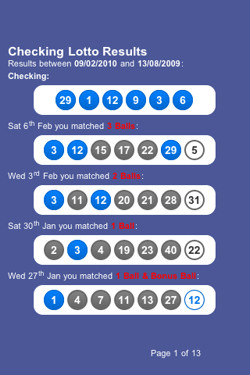 It is great if you use the same numbers each month. You program those numbers in and each week you just tap the check my ticket button. You then are shown a screen with the last four weeks results and how many balls you have matched. It also tells you what that weeks pay out is. If you have a problem thinking of the numbers to put on a ticket there is a random ticket generator facility.