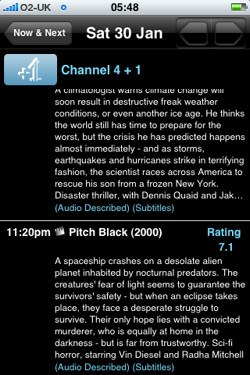 By default the TV Guide app only shows three programs per TV Channel. If you want to see the whole program listing for one channel and more information on each program just touch that channelís icon and it changes to another page. In the top right of this screen you will see a black back and forward button to move to the next days list of programs. It is very easy to use.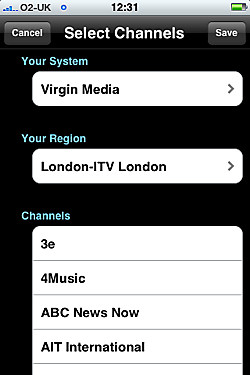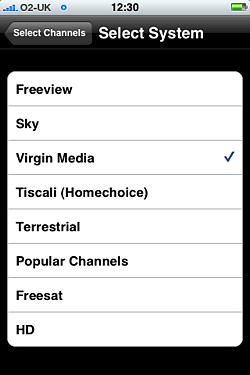 There are three functions missing that I would like to be added to the next version. At the moment you canít search for specific shows. Itís just a TV program listing browsing service. I was a bit disappointed that you canít view it in landscape mode. It just stays upright. This seems a like a big omission as the majority of people are used to viewing television listings in a landscape format. It would be great to be able to set yourself program reminders, which would then appear on your iPhone calendar. This option would be very handy even at home.
Some other reviewers have slammed this app for being too basic and not having enough features. I say they are wrong. It does what it says on the box. This app is a guide to TV programs and it does that job superbly. It is supplied by www.TVGuide.co.uk for the British TV market.
I know some of you reading this will be thinking why would I want this. I can get a free TV listing guide by using the remote control handset that came with my Freeview enabled TV or via my Virgin Media / Sky top box. Did you realize you can get free Live TV on your iphone. Just go to www.TVCatchup.com using your iphone apple internet safari browser and download their app. Your iPhone will ask you how you want to save it. Touch the 2nd button that gives you the option to save it to your iphoneís desktop. Now there is another reason for having the TV Guide app on your iphone. You need it to select a program to watch whilst you are outside in the great outdoors.