iBomber WW2 bombing game app
The WW2 ibomber shooting game app for Apple's iphone is a good quality, well executed, simple to use game. I played the free ibomber lite app and was so blown away with the playability that I just had to buy the full version which I rarely do. The graphics are fantastic. They are a lot better than most games found on Apple's App Store.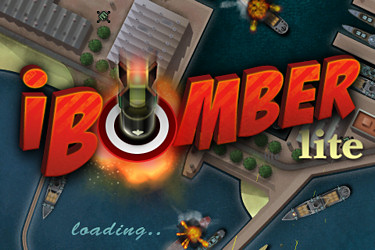 The object of the game is to fly over your target area and bomb the enemy. The controls are very simple. To turn your plane you lust move your iPhone left or right. To increase speed you tilt your iPhone down away from you. To slow down you tilt your iPhone towards you.
You have unlimited bombs which is great fun if not historically accurate. The one thing I would criticise the developer about is the accuracy of the bombsight. Where you place the cross hairs does not correlate to where the released bomb will land. To compensate you have to do carpet bombing to hit the target.