iPad – The Train Line UK Railway Timetable
The Train Line app is not as good as the other free railway timetable app iRail Europe. It only covers the UK. It does not give you a map of your journey. And it does not have a reverse direction button to help you easily plan your return trip.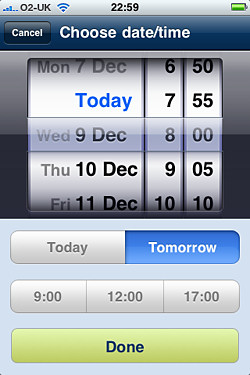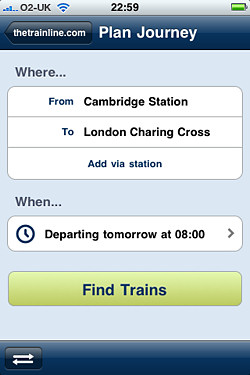 I have found that the The Train Line app is faster than the iRail UK & Europe railway timetable app. It is very simple to operate. Your just type in your station of departure and your destination. You have an option to plan your route via a specific station. You set your departure time and date using a simple tumbler wheel system.