Pregnancy Birth Contraction Master app
At the end of your pregnancy your waters will break and your contractions will start. Medical staff will want to know your rate and frequency of contraction. Forget pen paper and watch. The Contract master app for the iPhone will make things simple.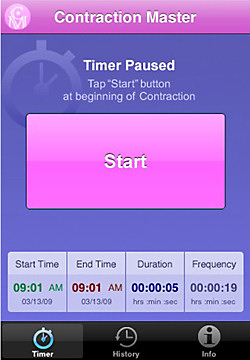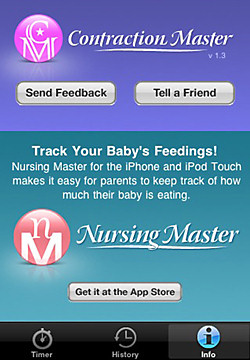 It features two screens. The first is a timer screen with a single, large button. Just tap once at the start of the contraction and tap again at the end. Contraction Master automatically keeps track of the start time, end time, duration, and frequency of each contraction. At any time, you can switch to the History screen to see a log of all contractions that have been timed.