Foods to Avoid When Pregnant app
When you are pregnant you will hear lots of scare stories about what you should and should not eat. What is good for you and your baby. The iPhone Foods to Avoid When Pregnant app sorts out the 'old wives tales' from the truth. You are going to have to put up with the aches, tiredness, and other physical pains of pregnancy. You do not have to contend with huge lists of foods that you can't eat. When you are out for a meal in a resturant and the starter includes camembert cheese so long as you have your iPhone with you, you can check it is safe to eat when pregnant.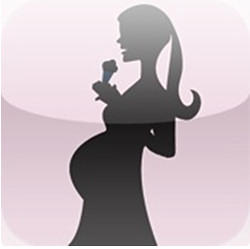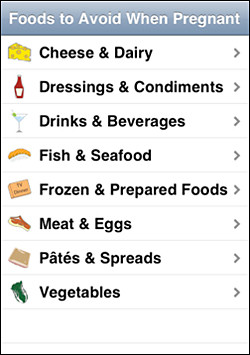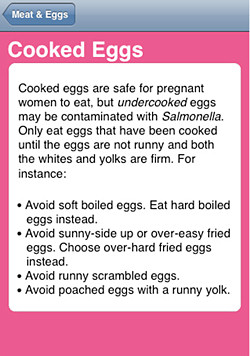 The iPhone Foods to Avoid When Pregnant app comes with easy to navigate menus that make it quick to find the information on the food you're considering eating. It will tell you exactly what you can and can't eat in each of the following categories: Cheese & Dairy, Dressings, Sauces, & Condiments, Drinks & Beverages, Fish & Seafood, Frozen, Prepared, & Picnic Foods, Pâtés, Vegetables, Meat & Eggs.