The Baby Nursing master app
The Nursing Master app for the iPhone will help give a new breast feeding nursing mother piece of mind. You can use this app to keep in tune with your newborn baby's needs. It helps take the guess work out of babies feeding times. If your baby cries, you can eliminate hunger as the cause of its discomfort. Nursing Master makes it easy to track all your baby's breast and bottle feedings so you can see how much and how often your baby eats.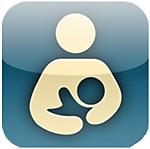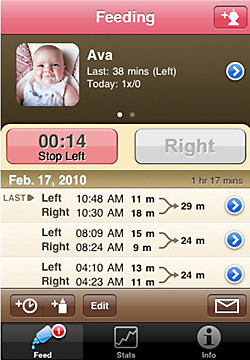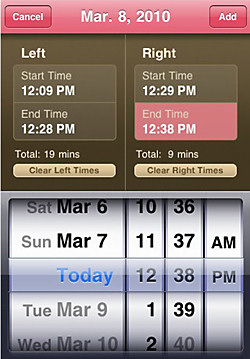 You can easily start and stop timing feeds at the tap of a button. On the feeding screen there are two big buttons, one for the left and one for the right breast. The app shows you which side you fed on last to promote proper alternate-side nursing. It records the durtion of the feed on on each side. When feeding with a bottle you can enter how much was consumed and when. You can also show the type of liquid; expressed breast milk, formula, milk, soy-based formula, soy-milk, and water.