Period Plus is a Menstrual Calendar application
Again the price is right and it does the job it is designed for. This Menstrual Calendar application for the iphone was designed by Flatcracker Software. If you are tired of guessing when your last period was Period Plus is the application for you. Period plus tracks breast tenderness level, cycle day, cramp intensity, intimacy, period flow and your notes.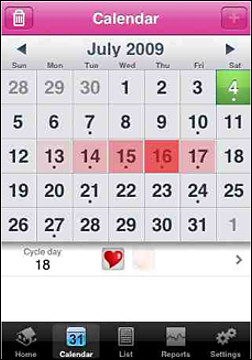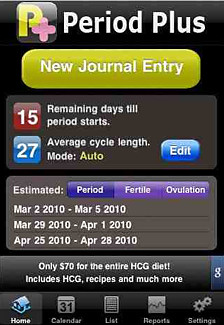 This iPhone application includes a reporting and charting facility so you can see you Menstrual cycle data. You will be able to predict your periods, most fertile days and ovulation dates for the next 12 months. You will be able to work out how long your cycles last, and when your next one should start. Period Plus is password protected so you do not have to worry about anyone else seeing your data.