iPhone – the Tube map underground Railway Timetable
If you live in London or visit London as a tourist download the London Underground metro system Tube Map free app. Before you start using it tap the settings button and choose the your home tube station or the tube station near your hotel. It will save you time when you book your tube trip.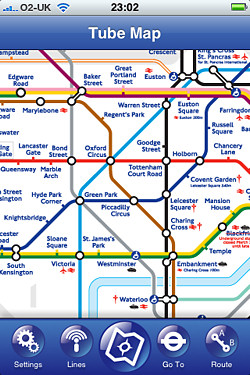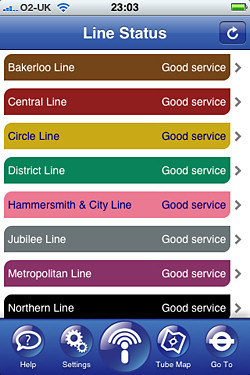 Tap on the route button. And enter your destination tube station. Then click the calculate route button. It is that simple to find out how to get where you want to go. You will notice a little arrow to the right of the directions. If you tap this it gives you a live update on any delays or planned rail maintenance works.
The Tube Map app also allows you to browse the London Underground map by dragging your fingers over the screen. If you tap the Lines button it shows you all the tube lines and reports on if there are any problems.