iPhone - Labyrinth game app review for the iphone
The graphics on the Labyrinth game app for the iPhone are superbly executed. Your iPhone is suddenly made of wood and has a shiny metal ball rolling around in it. Just like the real game you have to hold your iPhone parallel to the floor. You control the movement of the silver metal ball by slightly tilting it. You have to move your iPhone with skill to avoid the ball dropping down one of the gapping holes ready to trap you. The object is to successfully navigate the metal ball through the labyrinth to the black and white checked hole to enable you to progress to the next level.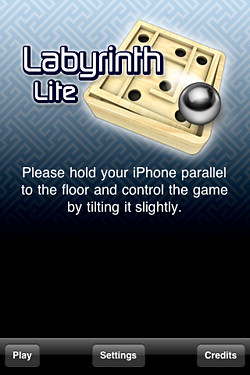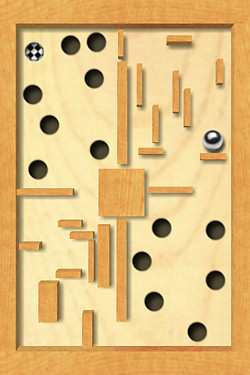 If you click the settings button you can turn the game time limit on or off. I prefer to leave it off. You can also have the sound and vibration effects turned on or off. For those who do not like the fantastic 3d effects they can be turned off as well. I love the sound effects. The sound of the metal ball bearing travelling across the plywood floor of the labyrinth is so realistic. So is the sound of the ball banging into the wooden obstructions and walls.